Product Description
The stunning Mona Outdoor Dining Chair provides comfort with the soft curved back and sleek teak frame. This design is of great visual impact. Perfectly complimenting any outdoor dining table setting. With its solid teak frame and synthetic weave, Mona is fit for all weather conditions.
Weave colours: Old lace, Mocca and Black.
Frame: Natural teak.
Dimensions: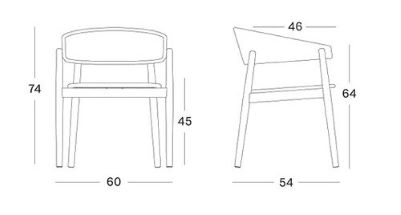 Scroll down for more product details.